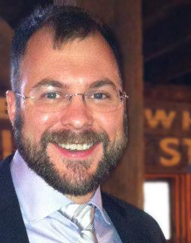 Media Producer & Project Manager
The short description: I lead teams to create products which bring information and experiences to people, helping them to explore their world and learn new things. I work to add value to the process of creation and the way in which the team works by being a catalyst for collaboration and planning while encouraging people to grow and explore their own capabilities.
I am interested in interactive development opportunities and project work. Usually that is some sort of producer, media team lead, or project manager. I sometimes take limited freelance clients for simple video, multimedia, and web development work.
The long description: I am an expert in crafting media experiences and also in managing those productions. My project management skills and deep knowledge of multi-media enable innovation, reliable results, and high quality products. I know the processes and people who work on video, audio, interactive, code, and content. I am familiar with how teams can work (or not) work just as much how as the use of realtime data points to create interactivity can work (or not). I frequently handle technical delivery, both systems and content integration in interactive, and development of complex interactive experiences.

I received a Baccalaureate of Music from Berklee College of Music in Boston in 2003. I learned HTML and CSS from O'Reilly books in 2002 and have followed web technologies ever since. In 2012 I completed a Graduate Certificate in Project Management at Boston University to better understand the management of teams I work with, usually creatives and developers. My current work yearly contributes meaningfully to the education of far more people that I will ever meet in my entire life. Though at this point it is less about what I do and more about what I do for the teams, and thus what the team can do together.
I feel very fortunate to be in a career and time that allows making and playing with so many different people, technologies, ideas, and possibilities. This work is interesting, fun, and rewarding. I've even been lucky enough to win some awards too!
Originally from a small town in Wisconsin, I currently I reside in Boston. I enjoy hiking, visiting area beaches, yoga, skiing, and catching a Sox game every now and then. I look forward to life's challenges and rewards and can usually find something good about everything that happens.

617-733-6265 | cws@media-forge.com | Curriculum Vitae |